Fall Parent Involvement Survey!
Please take some time to complete this brief survey so we can
learn how better to plan for this year!
December 1st-11th
Please send canned goods for the Can-A-Thon to your child's homeroom teacher's classroom.
Help our Library
SCHOOL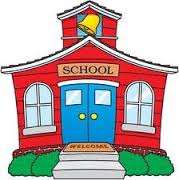 HOURS
Monday-Friday 7:15-3:05
Students may be dropped off in front of the school between 7:15am and 7:40am.
Any students arriving later than 7:45am must be signed in at the front office by a parent or guardian. Thank you!
CLICK HERE FOR 2014-2015 SUPPLY LIST
New Phone Procedures:
If you know your party's extension and would like to dial them directly, call (770) 775-9510. After the automated attendant answers, enter "9" then the extension that you wish to reach.
---